Best EPDM Rubber Installation Services in Orlando, FL

The safety issue is one of the major aspects of the playground. This is so because if the playground is not safe, it puts people at the risk of being injured regardless of the fact they are adults or children. The playground's surfacing should be done in an ideal way with which there are reduced or minimal injuries caused. EPDM rubber surfacing provides one of the most effective to enhance the safety of playground surfacing. EPDM rubber granules are designed in a way that can be used for almost all kinds of playgrounds.  But the major task for you is to get the EPDM rubber from renowned sources to be sure of the quality. Orlando Safety Surfacing is one of the most trusted and preferred organizations which provides reliable safety surfacing material.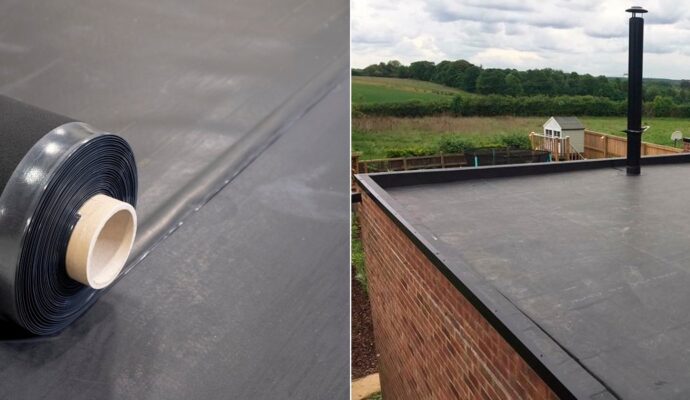 What is EPDM rubber surfacing?
EPDM stands for ethylene propylene diene monomer. This type of rubber surfacing is formed from a unitary surface. It contains two layers: a wear layer of EPDM and a cushion layer of SBR which provides the property of shock absorption.
These layers are bound together with a glue or binder, and the product is poured like concrete. EPDM as a material for safety surfacing is being used for about 20 years. The warranty offered by EPDM is of about 5 to 10 years. It can exceed if proper care is provided to it. This rubber surfacing is generally installed over a secure concrete or compacted stone base.
The thickness of the material used can be modified according to the demand of the client. Being UV resistant, they can function effectively for quite a long time. It will be an advantageous decision to choose EPDM rubber surfacing as it offers so many benefits.
Characteristics of EPDM rubber
Some of the factors that make it a wonderful material are:
Slip-proof

Absorbent

Highly weather-resistant

Toxic-free

Seamless

Excellent comfort and safety

Wide color selection

Made from recycled rubber
Where can all this type of safety surfacing be applied?
There are many locations where you can find the use of safety surfacing. Some of them are mentioned below:
Playgrounds

Parks

Community centers

Schools

Shopping malls

Condominium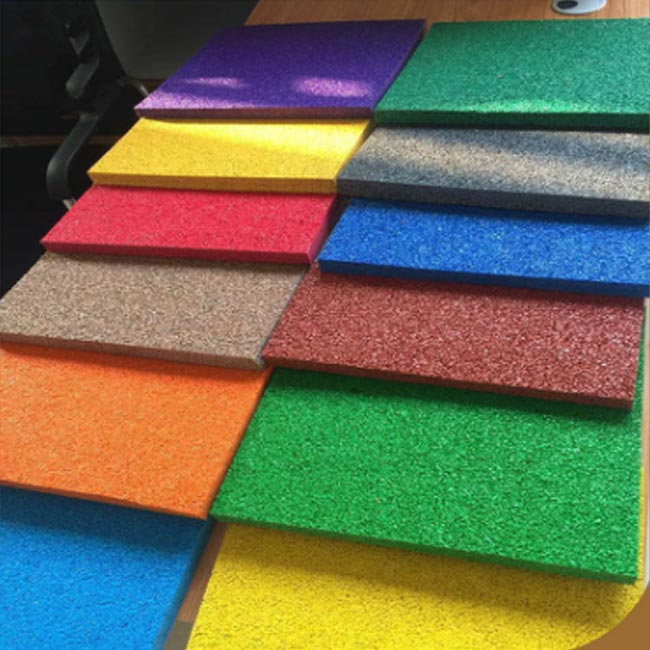 What are the color choices available for this rubber surfacing?
---
Beige

Brown

Teal

Coco

Red

Black

Orange 

Green 

Grey

LT blue

LT purple

Earth yellow

Yellow

Eggshell
What are the factors which make EPDM rubber a suitable choice? 
The following mentioned factors make EPDM a preferred choice for all:
This type of rubber surfacing is suitable for all weather types. This means that changes in weather do not affect the functionality of the surfacing done. Even if there is rainfall, your safety surfacing will be set in place. The water will be drained very easily, leaving the playground in good condition. The fact that water is flowing is also an indicator that water will not freeze in winter. The surface of such rubber flooring is slip-resistant, which plays a big role in minimizing the chances of an accident happening. 

Another important feature about this type of rubber flooring is that it is very durable. When the playground is surfaced with it, it is kept in place for a very long time with minimal requirement of replacement. Since it is weather-resistant, it makes it functional for a long time period.

The granules of this rubber flooring do not get into shoes as sand does. They do not mix with soil when it rains, which is an essential factor for choosing it.

There is a good variety of colors to choose from. Some of them will surely match your interior design. You can apply single-color flooring or mix it with desired colors depending upon the need of your playground. It is in the hand of the client to apply their creativity to get the desired result.

There are innovative options for incorporating ideas such as logos and other images on the playground floor. This rubber surfacing can be installed in different shapes, and you can choose the desired shape. 

This type of rubber flooring has been tested and certified to be of the right quality. The surfacing provided by our organization exceeds the desired standards of APA. This makes their use ideal in all kinds of playgrounds. 

They are environmentally friendly as they are made from recycled materials. Hence, it contributes towards conserving the environment.
How can Orlando Safety Surfacing help you with all sorts of surfacing requirements?
To ensure that your safety surfacing is put in the right place in the right manner, you must get your surfacing done by a reliable safety surfacing services provider. Orlando Safety Surfacing has proven itself as the leader when it comes to the installation and provision of high-quality safety surfacing. This shows that our organization has a depth understanding of playground safety. The products we provide are top quality so that our customers feel satisfied. We have great relationships with all our dealers and suppliers, which ensure that our demand for products is fulfilled immediately.
This is a sort of advantage for our clients as they can trust us with the fact that our services will not be delayed. If you are worried about what kind of material you should use and want to gather more information about it, all you have to do is contact us. Our employees and workers are very friendly, and they will affectionately respond to you. Moreover, we provide our services in all 50 states of America. You can contact consultants nearest to your location and get concerning services at affordable and genuine prices. 
Contact us now
Our company has the best safety surfacing team who has been working in this industry for quite a long time. We use the latest equipment to ensure the fast and effective installation of the safety surfacing materials. All of our materials are environment friendly and services come with a warranty period. So, if you're looking for a reliable safety surfacing expert, this is the right place. Do not waste time and resources on the wrong organizations. Dial our number today. You will defiantly enjoy all the benefits provided by our organization. 
Below is our list of additional services: