Welcome to the Orlando Safety Surfacing Team

Orlando Safety Surfacing helps individuals, companies, contractors, etc., install the best safety surfacing materials in the entire country. Safety surfacing has become necessary because of the rising injuries due to tough flooring made from asphalt or concrete. Sometimes when the playground floor is hard, it can inflict more damage than usual. And same goes for gym and workout places. This is where safety surfacing helps. Our company offers reliable safety surfacing services and deals with numerous safety surfacing materials.
So, whether you need PIP rubber, EPDM rubber, synthetic turf, bonded rubber, bonded rubber mulch, rubber tiles, or synthetic grass surfacing, you can contact our professionals regardless of the location. Our company features an extensive team who makes sure that you get the best service. Contact us now to book the best safety surfacing services.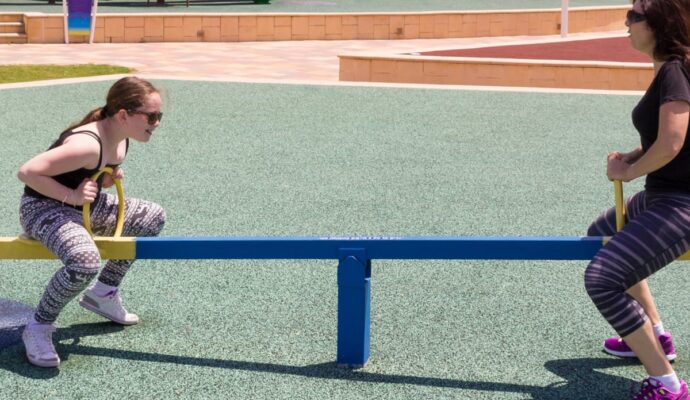 Services we offer
---
Safety Surfacing Services
The process of installing an additional layer of protection over the existing hard or rigid ground is known as safety surfacing. The purpose behind installing a new layer is to offer protection to the ones who play or run over the surface and have a chance of falling and getting injured. However, if safety surfacing is done, the impact of falls will reduce, and so will the impact of the injury.
Here are the safety surfacing materials we can help you with: 
Why choose Orlando Safety Surfacing for safety surfacing services 
It's essential to install safety surfacing materials wherever the surface is too hard or rigid to offer support and absorb impact. However, the benefits and effectiveness can only be ensured if you choose the right safety surfacing contractor like Orlando Safety Surfacing. Here's why you should choose us:
---
Contact us now
At Orlando Safety Surfacing, we offer commendable safety surfacing services. We have the best team who can help you with a range of safety surfacing materials. All of our safety surfacing products are of top quality and come with a defined guarantee and warranty. So, in call cases, you're protected. Our products are ADA-certified, safe for adults, kids, pets, and even for the environment. Also, our products get the main job done pretty well, which is to offer enough protection by absorbing the fall impact. So, call now and enjoy the benefits of safety surfacing to the fullest.
Below is our list of additional services: